Adaptive Thinking for the Workplace
Organizations are formulating and adapting their Return to the Workplace plan. This guide from Herman Miller can help inform your strategy.
View the guide
Navigating Change
Guidance will change as scientific findings and local regulatory requirements evolve. Workplace Resource can support your short and long term strategy for a productive workplace.
Explore now
Planning Services for physical distancing
Workplace Resource design consultation services supports you with holistic considerations on employee safety and productivity as you plan returning to the physical work space.
Planning services
Work from Home for Organizations & Employees
Workplace Resource is committed to supporting and enabling your best work, wherever you may be. Let's discuss a remote work program.
Explore now
Office Chairs
While each of our chairs are uniquely suited to different tasks, all our high-performance work chairs empower the body, so people stay comfortable as they think, create, and share ideas. Our chairs achieve this through three shared strands of DNA: natural balanced movement, total spinal support, and dynamic fit.
Have a seat.
Framery
Framery, is a Herman Miller partner and Finland based provider of innovative solutions for noise reduction and privacy in offices.
Framery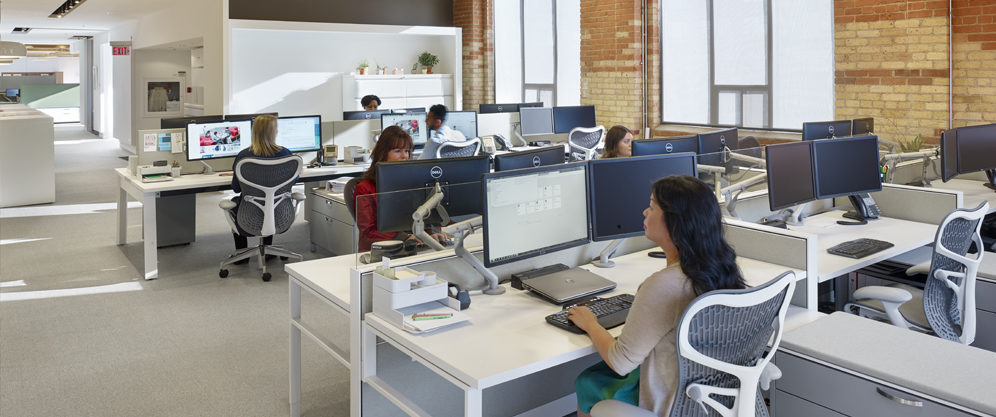 Space to succeed.
You've got goals. We've got insight. As a Herman Miller certified dealer, we prioritize people, productivity and value to create more than a place to work—a space to succeed. Let's get to work.
Our Team
Warranty Services
Keep your furniture looking good and in working order.
Submit a Service
Product Selection
We take an active role in understanding your needs and seek the right resources.
Learn more
Higher Education Solutions
We combine our research-based approach, deep design expertise, and collaborations with industry thought leaders to create solutions that enhance the learning experience.
Higher Education Solutions
Spaces
Co-working space that empowers members to focus on their core competency.
Learn more
History
Workplace Resource is one of the largest full service furniture dealerships in Canada with locations in Toronto and Vancouver.
Learn more